People losing track of retirement savings shows signs of improvement
Aegon Press Team
Monday, 3 May 2021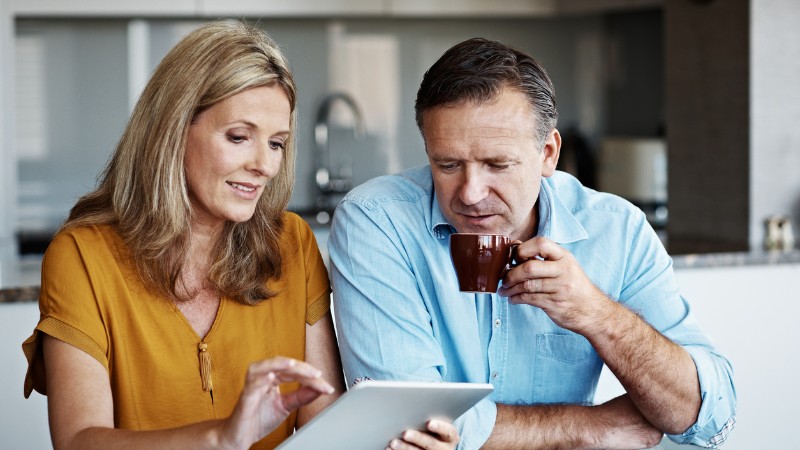 The number of people with multiple pension pots has risen by 11% in five years
73% of people have multiple pension pots
17% of those with multiple pensions have lost track of one or more of their pensions
One in five (21%) don't know the total value of their pensions
Aegon research* reveals that 73% of people have multiple pensions, an 11% increase since the Aegon survey in 2016** which found that 62% of people had multiple pensions.
However, the number of people within this group who have lost track of one or all of their pensions has reduced slightly from 21% to 17%. But this still means that around 6.4 million*** people aged between 22 and 65 may have misplaced some of their retirement savings.
The recent survey also implied an improvement in pension awareness in the last five years, with an 18% fall in the number of people not knowing the value of their pensions from 39% in 2016 to 21%.
The 2021 survey also explored what caused people to lose track of their pensions. The main reasons people lose track of their pensions are that the pension company has been taken over or rebranded, paperwork was lost or people had moved and hadn't informed their pension provider(s) or employer.
Of those who had moved home, 13% said they had never notified their pension providers of their change of address.
When given the choice of options, most people (48%) knew to use the Pension Tracing Service from the DWP or to contact their previous employer(s) (42%) to find a lost pension, but 18% of people said they had no idea how to find a lost pension.
Kate Smith, Head of Pensions at Aegon comments:
"As nearly every job comes with a pension now, it's no surprise that the number of people with multiple pension pots has increased over the years. It's really positive to see a fall in the number of people who have lost track of their pensions, which could indicate that people are becoming more conscious of their workplace pensions.
"This doesn't mean that we can put the challenge of lost pension pots behind us just yet. In fact, as the number of pension pots per person grows through a lifetime of work and while we await the delivery of pension dashboards, there's a growing risk that losing track of pensions could become more common.
"The smaller pensions pots from earlier in people's careers are especially difficult to keep track of. People are unlikely to have invested much financially but also emotionally in smaller pension pots, especially if they are some way off from retirement, which makes them easy to forget about. But the value of many small pots should not be underestimated, they can still play a fundamental part in planning for retirement and improving financial wellbeing now and in the future.
"It's not the end of the world if you've mislaid some of your pensions, you can easily reconnect by using the DWP's tracing service or contacting your previous employers or pension providers. You might be pleasantly surprised about what you find."
Spring clean your pension plans – start by finding those lost pension pots
Here's Kate's useful 8 step to-do list to help you spring clean your pension savings:
Track down old pension schemes – using the government's finder service https://www.gov.uk/find-pension-contact-details or request contact details from the Pension Tracing Service on 0800 731 0193 or by post. And once you've tracked down your pensions, get advice before consolidating them to make sure you don't lose out on any valuable benefits.
Look up your annual benefit statements, you may have saved with more than one employer's pension scheme
Review your spending habits and consider if you have the scope to save a little more each month
Get online – have you done all you need to do to be able to manage your pension online to make it simpler?
Think about what financial milestones you'd need to hit in order to increase your pension contributions and review your investment choices
Find out more about your current pension plan. If you pay in more does your employer match your contributions?
Check your expression of wish form is up to date. This is a request setting out who you would like to receive any death benefits payable on your death
Check your state pension entitlement. To receive the full state pension when you reach state pension age you must have paid or been credited with 35 qualifying years of National Insurance contributions. Visit the Government Pension Service https://www.gov.uk/contact-pension-service for information about your state pension.
References
*Research was conducted by Aegon with the Aegon UK consumer panel. Total sample size was 727 adults aged 18 to 64. Fieldwork was undertaken in March 2021.
**Research was conducted by Aegon with the Aegon UK consumer panel. Total sample size was 1,004 adults aged 18 to 64. Fieldwork was undertaken in October 2016.
***Overview of the UK population: April 2020, Office for National Statistics – MYE2: Population estimates: Persons by single year of age and sex for local authorities in the UK, mid-2019. https://www.ons.gov.uk/peoplepopulationandcommunity/populationandmigration/populationestimates/datasets/populationestimatesforukenglandandwalesscotlandandnorthernireland Number of people in the UK age 22 to 65 totals 37,889,801.
Further information
Stephanie Melrose
PR Manager
Aegon UK
Mob: 07740897621
Notes to Editors
In the UK, Aegon offers retirement, workplace savings and protection solutions to over three million customers. Aegon employs around 2,000 people in the UK and together with a further 800 people employed by Atos, we serve the needs of our customers. More information: www.aegon.co.uk
Aegon's roots go back more than 175 years – to the first half of the nineteenth century. Since then, Aegon has grown into an international company, with businesses in the Americas, Europe and Asia. Today, Aegon is one of the world's leading financial services organisations, providing life insurance, pensions and asset management. Aegon's purpose is to help people achieve a lifetime of financial security. More information on www.aegon.com
Figures correct, January 2021