Pension tax relief turns 100 – Over a working life tax relief on contributions starting at £100 per month could be worth over £70,000
Aegon Press Team
Tuesday, 28 September 2021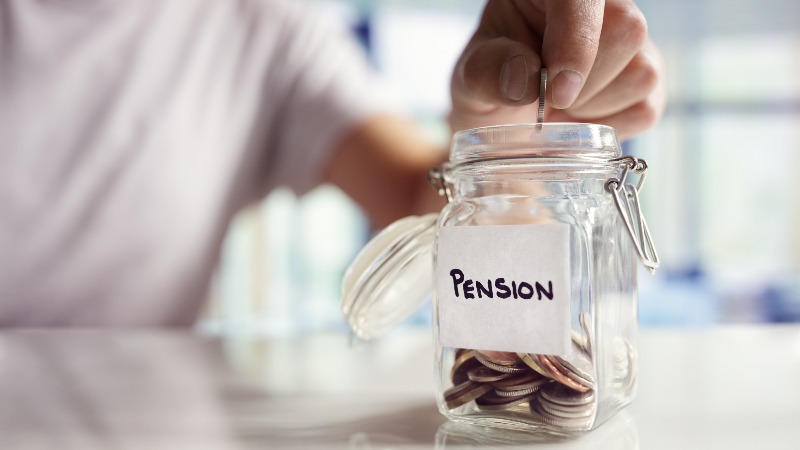 For a higher rate taxpayer starting contributions at age 30 of £300 a month, value rockets to over £350k
New analysis from Aegon highlights that pension tax relief is worth tens of thousands of pounds to regular savers over the course of their working lives. However, the savings incentive that turned 100 this year faces possible reform from the government as it seeks to balance the books and any change could create significant winners and losers.
Aegon's analysis* found that an individual who starts contributing £100 per month to their pension from take home pay from age 22, and who increases that with earnings growth of 3%, could have a pension pot of £354,600 at state pension age 68. Of this, £70,900 or 20% of the total is down to the tax relief 'top-up' they receive from the Government. These figures take account of personal contributions and don't include any employer contribution the individual might also receive. Currently, basic rate taxpayers get tax relief at 20% on their personal contributions which means contributing 4% from their take-home pay is increased to 5%.
For a higher rate taxpayer, the benefits of pension tax relief are even more significant. Currently, higher rate taxpayers receive tax relief at 40% on their personal contributions. Someone who starting saving £300 from take home pay from age 30 could have a pension pot of £877,900 at age 68. Of this, £351,100 or 40% is from the higher rate tax relief they currently receive.
Pension tax relief was introduced as part of the Finance Act of 1921, but despite its 100-year pedigree it remains one of the least understood savings incentives. However, the incentive looks set to be the focus of intense debate both in government and among the public, if as has been trailed, it is to be reformed. With the Budget just around the corner at the end of October, there has been speculation that the chancellor might seek to reduce the generosity of tax relief to higher rate taxpayers and introduce a flat rate of tax relief, somewhere between 20% and 30%. If this was the case, while higher rate taxpayers would lose out, this would benefit those who pay basic rate tax.
Aegon's analysis highlights just how significant this would be for higher rate taxpayers. For the higher rate taxpayer example above, moving to a flat rate of 30% from the current 40% means an individual's fund would fall from £877,900 to £752,400 at state pension age, a reduction of £125,400. To maintain their projected fund, they'd need to increase their starting contribution from take home pay by £50, from £300 to £350.
The tables below show the impact of moving to a flat rate of pension tax relief of 30% for a lower and higher rate taxpayer:


Steven Cameron, Pensions Director at Aegon comments:
"Pensions are a very attractive way to save over the long-term in part due to the top up the government provides through tax relief. For a basic rate taxpayer, a £100 pound contribution from take home pay is currently boosted to £125 after tax relief. And a £300 per month contribution from take home pay for a higher rate taxpayer is boosted to £500*. Over the years the value of the tax relief element of pensions contributions is worth tens of thousands of pounds, even to those on modest incomes.
"If pension tax relief is reformed it will represent a major change to the current system after 100 years and there will be significant winners and losers if, as has been trailed, a flat rate is introduced somewhere between 20% and 30%. For higher rate taxpayers this would mean having to make additional pension contributions to offset the reduction, while basic rate taxpayers would experience an uplift to their pensions.
"For a basic taxpayer, an increase in pensions tax relief from 20% to 30% will mean their monthly pension contribution of £100 from take home pay is boosted by £18 a month. Over the course of a working life, this could mean an individual builds an additional £50,600 into their pension fund. This assumes contributions rise annually by 3% and investments grow at 4.25%."
The value of investments may go down as well as up and investors may get back less than they invest.
References:
*Aegon analysis assumes investments grow at 4.25% after charges and pension contributions increase annually by 3%. All fund values are the nominal value unadjusted for inflation and rounded down to the nearest 100.
**This happens automatically if the individual is in a 'net pay' arrangement but the mechanism is different for 'relief at source'. In a relief at source scheme, pension contributions are taken from pay after deducting tax and the scheme administrator then claims basic rate tax relief from HMRC and adds it to the pension pot. Those paying higher or additional rate tax need to reclaim the extra from through their tax return. For the purposes of the above figures, we assume this extra tax relief is also invested in the pension.
Further information
Samuel Woods
PR Officer
Aegon UK
Notes to Editors
In the UK, Aegon offers retirement, workplace savings and protection solutions to over three million customers. Aegon employs around 2000 people in the UK and together with a further 800 people employed by Atos, we serve the needs of our customers. More information: www.aegon.co.uk
Aegon's roots go back more than 175 years – to the first half of the nineteenth century. Since then, Aegon has grown into an international company, with businesses in the Americas, Europe and Asia. Today, Aegon is one of the world's leading financial services organisations, providing life insurance, pensions and asset management. Aegon's purpose is to help people achieve a lifetime of financial security. More information on www.aegon.com
Figures correct, January 2021