Net zero carbon by 2050 across default funds
Tim Orton, Managing Director of Investment Solutions
Wednesday, 13 January 2021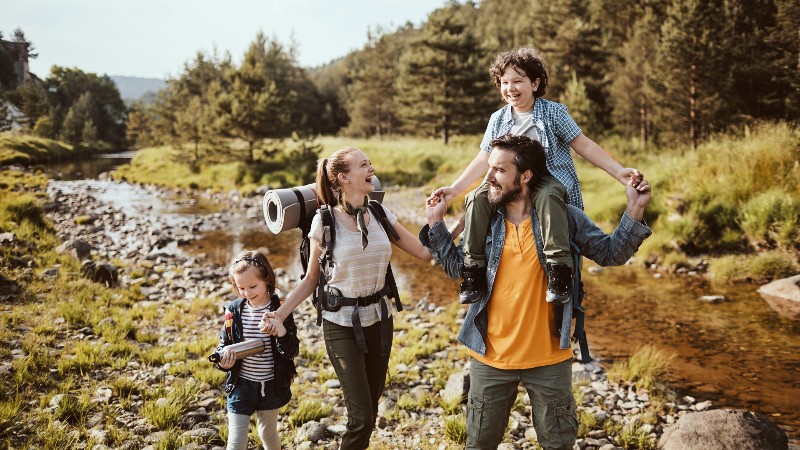 For customers
I'm delighted to announce Aegon UK's commitment to achieving net carbon zero emissions across our pension default fund strategies by 2050. We're also exploring the feasibility of halving carbon emissions across the range in the next 10 years. This means that all our pension default funds will invest in a combination of investments that actively remove greenhouse gas emissions or reduce existing carbon emissions.
As investment providers and a responsible business, we have a large part to play in the fight against climate change. We believe that this is not just an environmental issue, but one that is central to the future financial wellbeing of our customers. Environmental, social and governance issues are central to managing robust and sustainable businesses. In my view, businesses that fail on these counts are more likely to fail commercially too.
Aegon and other providers have the power to engage and influence the companies that they invest in and the third-party fund managers who provide investments. As such we have a key role to play in promoting good ESG practices.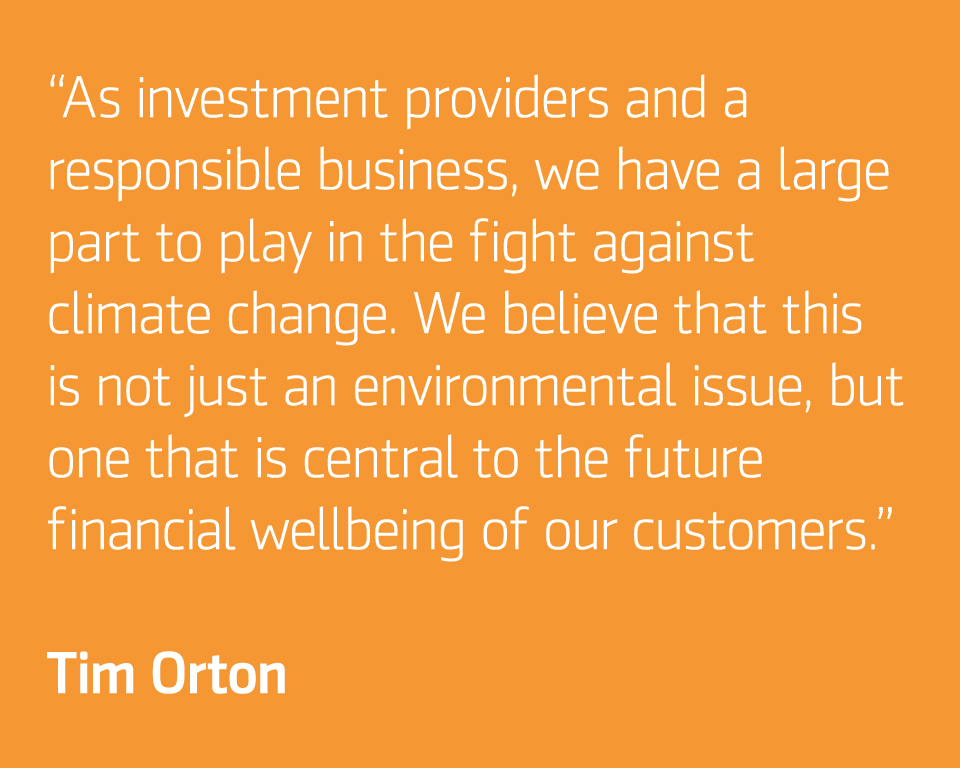 With over 95% of defined contribution scheme members invested in their scheme default1, I believe it's right to focus efforts on ensuring that default funds, which contain the majority of UK scheme members' savings, are invested sustainably.
Customer research shows growing demand for sustainable investment

s
The move to carbon neutral default funds will also better meet the needs of our customers. In a survey of Aegon's customer panel on 7 December, 77% of respondents agreed that climate change is an important risk to consider when investing for the future. Nearly half (45%) felt more strongly and wanted to see investing for a net-zero carbon future made mandatory2.
Investors are giving us a very clear message that they want to see action.
Aegon's global commitment
Aegon is committed to sustainability across its global business and this is at the heart of our global strategy. This includes support for the UN Sustainable Development Goals (SDGs), with targets outlined in our Annual Reports.
Aegon NV is also a member CDP Worldwide (formerly Carbon Disclosure Project), a signatory of the Paris Pledge for Action and a founding signatory of the UNEP-FI's Principles for Sustainable Insurance (PSI).
Our main operations (UK, US and the Netherlands) have been carbon neutral since 2016, achieved by reducing emissions from their own operations and supporting offset projects in cooperation with the NGO ClimateCare.
Working with like-minded

organisations

will drive the best results
Tackling climate change is a collective effort. We want to work with fund managers who display a similar level of commitment to our own and moreover, those who have already put in place the infrastructure and expertise to support the drive towards a net carbon zero future. In this way, I believe we will achieve faster and stronger results.
This is a critical time in our planet's history and it's incumbent on providers like Aegon to use their corporate clout to shape how we invest for our collective future.
1 The Pensions Regulator. DC trust: scheme return data 2019 - 2020. File 2: Membership. Table 2.14.
2 Research was carried out with 1375 members of Aegon's feedback community in December 2020.
This article reflects the views and opinions of Aegon and shouldn't be taken as fact or advice to invest in any particular fund or investment. The value of a member's pension pot can fall as well as rise and isn't guaranteed. Scheme members may get back less than they and their employers put in.