Key takeaways from the FCA's DB transfer announcements
Steven Cameron, Pensions Director
Wednesday, 10 June 2020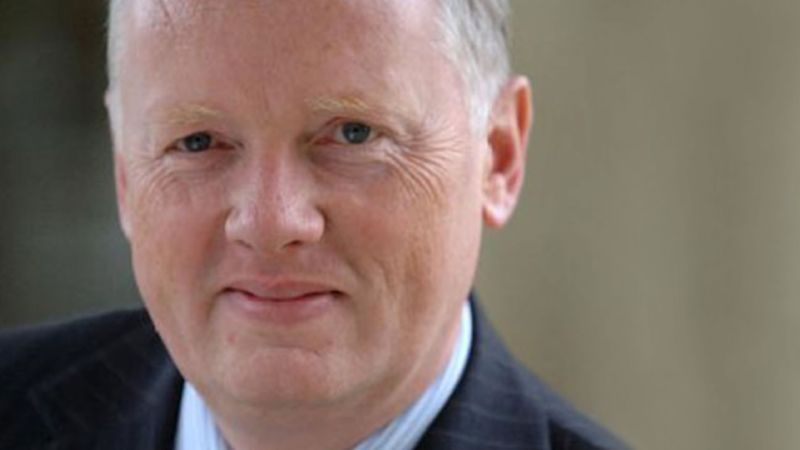 For intermediaries only
On 5 June, the FCA issued a bumper set of announcements on Defined Benefit (DB) transfers. The FCA continues to believe for most people, staying in their DB scheme will be right for them and that too many customers are being advised to transfer. It's still finding too many cases where the advice to transfer is unsuitable or unproven, although notes the position is improving. The package of measures is designed to improve the DB transfer market and includes considerable detail which will be of interest to all advisers active in this market. This article doesn't seek to cover every point, but instead provides an initial summary of what we believe will be the key points for advisers.
Policy Statement PS20/6
The Policy Statement sets out the FCA's decisions on the proposals within Consultation Paper CP19/25, which closed last October. In CP19/25, the FCA indicated that, if implemented, some of the new rules such as the ban on contingent charging would come into effect within a week of the Policy Statement's publication. However, to reflect the coronavirus pandemic and to give advisers time to respond to the changes, the majority will now come into force on 1 October 2020 with three month transitional provisions if the advice process started before that date.
Ban on contingent charging
The ban on contingent charging is proceeding largely as proposed in CP19/25. Advisers can't use any form of contingent charging, meaning advice charges must be the same whether or not the advice is to transfer and whether or not the transfer proceeds.
Advisers will be required to issue a letter of engagement ('Your personalised charges') which must set out the costs of full advice, abridged advice (see below) if being offered and of all ongoing advice propositions offered. The letter must be provided before any regulated advice is given and must be 'personalised' rather than being a generic fee schedule.
There can't be a separate charge to cover the costs of implementing a transfer - the FCA accepts that this means those who don't transfer will, to a modest extent, be subsidising those who do.
If there's a client agreement in place before 1 October 2020, contingent charging can still be used as long as a personal recommendation is made by 1 January 2021.
Alongside the ban, there are also new provisions to make sure advisers can't 'game' their charges, for example by charging less in one area and more elsewhere such as when advising on investments after the transfer. It will still be possible to have different charging structures for different scenarios - for example for those seeking advice on multiple rather than a single DB transfer. However, the charges must be set out in advance in monetary terms, so charging on an hourly basis won't be an option.
Carve-outs
The FCA is proceeding with some carve-outs from the ban for individuals who may be more likely to benefit from transferring but who may not have the resources to pay upfront for advice. One carve-out is for those in serious financial difficulty with the definition based on one already used by the Money and Pensions Service. This revolves around individuals finding it a heavy burden keeping up with domestic bills and credit commitments, with payments having been missed in three of the last six months.
The other carve-out is for those with serious ill-health. Previously, the proposal had been that individuals would need to obtain evidence from a medical professional that their life expectancy was limited to below age 75. The FCA has decided this is impractical and individuals can now self-certify they have a life-limiting condition, with advisers expected to record the evidence provided. The Guidance Consultation suggests advisers may want to refer to reputable research into life expectancy for those with certain medical conditions. Another change from the proposals is that the serious ill-health carve-out can only be used if the individual doesn't have the resources to pay for advice upfront and this can't be just because they want to maintain a particular lifestyle or don't want to access other savings.
Abridged advice
The FCA is taking this forward largely as proposed. The outcome can be either a recommendation not to transfer or an indication that it's unclear if the client would benefit from transferring. In the latter case, the adviser can ask if the client wants to proceed to full advice, having checked they understand the costs.
Abridged advice will replace some forms of 'triage' advisers previously offered which the FCA has confirmed crosses the line into regulated advice. More guidance is offered on what true 'guidance' triage can cover, and this becomes effective from an earlier date of 15 June 2020.
Abridged advice still requires a full fact find and the involvement of a pension transfer specialist. It must include an assessment of both transfer and investment risk but not how the funds might be invested after transfer. Undertaking an Appropriate Pension Transfer Analysis or a Transfer Value Comparator are explicitly prohibited as the FCA considers these to be part of the full advice process. Advisers can collect further information on the existing scheme within an abridged advice service, but mustn't consider any proposed receiving scheme. Interestingly, advisers can choose whether or not to charge for abridged advice. But if the customer proceeds to full advice, the charge for that must be identical to what someone who didn't receive abridged advice would have been charged, and any charge for abridged advice should be offset unless it was undertaken by a different firm.
Workplace pension transfers
The FCA has tightened existing rules so that if the adviser isn't recommending another workplace pension as the receiving vehicle, they must demonstrate why their recommendation is not just as suitable, but more suitable. The adviser doesn't need to look at all other available workplace pensions, and instead can focus on, for example, the most recently joined. The FCA's driver here is to avoid the need for expensive ongoing advice and envisages the individual investing in the receiving scheme's charge capped default fund.
This is likely to remain one of the most contentious parts of the new rules. A workplace default fund is designed to be broadly appropriate across the whole membership and may not be suitable for someone transferring in a large lump sum very close to retirement. For them, advice on a tailored fund may add considerable value. However, the FCA is clearly placing the onus on the adviser to demonstrate why a non-workplace recommendation is more suitable and this must be personalised, not generic.
It's worth noting that the FCA isn't banning ongoing advice charges out of transferring funds, but not all workplace pension schemes will offer this facility.
Suitability reports
From 1 October 2020, suitability reports must include a one-page summary at the front, setting out initial and ongoing advice charges as well as product charges in the first year. If the recommendation isn't to transfer into another workplace pension, the charges associated with a workplace pension must also be shown. The client will be asked to sign this to confirm their understanding.
Pension transfer specialists
There's a new requirement for pension transfer specialists to complete 15 hours of pension transfer specific CPD time every year. Nine of these hours must be structured learning, and at least five hours must be from an independent source. While this rule also commences on 1 October, there's some flexibility offered around aligning to an individual's other CPD recording.
New data
The FCA will collect new data on how many clients the firm advises on a contingent charging 'carve-out' basis and of those, how many are recommended to transfer.
It will also collect data on Professional Indemnity Insurance (PII) and any exclusions. The FCA continues to believe advisers can obtain PII but will keep this under review.
Technical amendments
There are some technical changes to Transfer Value Comparator assumptions including a reduction from 0.75% to 0.4% in the pre-retirement expense assumption and for cashflow modelling to be based on real rather than monetary projections.
Guidance Consultation
In its Guidance Consultation the FCA is consulting on a weighty set of non-Handbook guidance it plans to publish to make clearer its expectations across a very wide range of DB transfer advice. Topics covered include systems and controls, CPD for pension transfer specialists, working with unregulated introducers, disclosing charges, delivering triage services, collecting information, assessing client knowledge and understanding, attitude toward investment and transfer risk, abridged advice, transfer value comparators and cashflow modelling.
It sets out a range of good and bad practice examples to illustrate its expectations. Interestingly, it suggests this will also help Professional Indemnity insurers assess the quality of advice and potentially reduce premiums.
The consultation also includes the long-anticipated Scheme Data Template containing the information an adviser firm should consider collecting. This might become the industry standard when requesting data from schemes and trustees.
It also includes a draft updated Guide for employers and trustees on providing support with financial matters without needing to be subject to regulation.
The consultation is open until 4 September 2020.
Further information on FCA work including suitability assessments
The FCA have provided an update on its assessment of the suitability of DB transfer advice across a sample of firms in this market. The sample was a combination of those most active and those more likely to be providing unsuitable advice. The headline is the proportion of cases reviewed found suitable has risen to 60% in 2018, with 17% unsuitable and the rest with 'material information gaps'(MIGs). The most commonly found MIGs were around anticipated income and expenditure in retirement and how this might fluctuate alongside objectives and the role pensions would play in meeting these.
The FCA doesn't consider its findings good enough and will continue with a range of assessments as well as some enforcement action. It also plans to write to the 7,700 British Steel members it has contact details for, helping them to revisit advice received and to complain if they have concerns.
Generally, the FCA expects any firm not meeting its standards to review past business and pay redress if appropriate.
This update also reminds firms of the FCA's requirements to have PII in place and what it doesn't consider appropriate, including exclusions and limits.
Information for consumers
This new guide is designed to give consumers who are considering a transfer more information on the value of a DB pension. It summarises both DB and Defined Contribution and the risks of transferring, before setting out a description of who is least and best suited to transfer. It seems likely that the FCA will expect adviser firms to make sure any prospective client has read this before taking advice.
Advice checker
The Advice checker has been designed to help people who've transferred since April 2015 assess if the advice they received was right for them and, if not, what to do - including complaint processes. It includes a long list of statements and if the client believes any one or more of them to be true, the FCA suggests 'you may be more likely to have received poor advice'. The statements cover what information (including family, income needs, health, tax position, attitude to risk and state pension entitlements) an adviser didn't ask. Others are around what the adviser didn't check (knowledge and understanding), consider or explain. Some also describe circumstances such as the transferred DB pension being their only or largest guaranteed pension. There's also a link to a video explaining the DB transfer process.
It's likely that many customers won't have full recollection of what was covered as part of the advice process and this may lead to complaints to advisers who may need to review suitability letters.
What's next
This latest package of measures shows just how determined the FCA is to leave no stone unturned as it seeks to improve this market. Many of the final or proposed measures offer further clarity on FCA expectations and should allow firms active in this market to review their approach and hopefully gain more confidence in the quality of their advice. Over time, we hope this will also feed through into lower PII premiums. Our biggest concern is by strengthening standards further, for example through banning contingent charging, an increased number of individuals may be unable to access advice. We'll continue to monitor all further regulatory developments, lobbying the FCA and providing our analysis to advisers.