Gender divide in confidence to handle unexpected financial expense
Aegon Press Team
Wednesday, 8 July 2020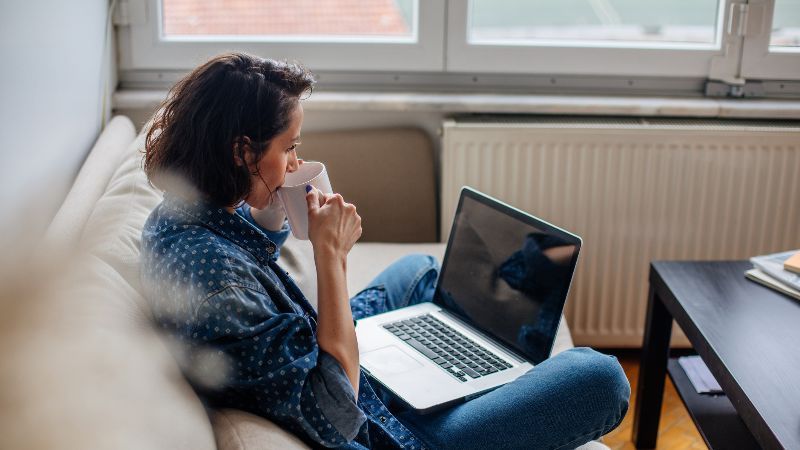 More men (30%) are confident that they could financially handle a major unexpected expense than women (21%)*.
More female employees than male worry about money (76% v 72%)
Research* from Aegon UK finds that more men (30%) are confident that they could financially handle a major unexpected expense than women (21%).The financial wellbeing survey which was conducted prior to the coronavirus outbreak (December 2019) highlights a potentially worrying trend, given the situation is likely to have deteriorated further in recent months for both men and women.
Worryingly 33% of female employees said that feeling under prepared for a financial emergency is a key cause of their money worries, versus just 26% of men. And more women (32%) than men (27%) reported they were just getting by financially.
The survey also found that more women (76%) worry about money than men (72%).
The pressure of spending is felt by women
When it comes to special events like Christmas and birthdays women feel under more financial pressure than usual than men.
26% of women said that they feel under more financial pressure than usual when it came to birthdays of family and friends compared to just 17% of men.
While 64% of women said that they feel under more financial pressure when it came to Christmas compared to just 50% of men.
Men more likely to have access to financial education in the workplace
The survey also found that men are more likely to have access to financial education through their employer than women, as only 12% of female respondents worked for employers that offered financial education compared to 16% of men.
Female employees however, showed a greater appetite for support to help with their money worries than their male peers.
In fact, nearly three-quarters (72%) of female employees said they would find general information highlighting steps to improve their financial wellbeing useful compared to 69% of men.
And 69% of female employees said they would find face-to-face counselling and advice by specialised staff or external consultants to address specific questions and concerns useful compared to 65% of men.
Linda Whorlow, Managing Director of Workplace at Aegon UK said:
"The coronavirus pandemic is likely to have exacerbated gender gaps across the board, and financial resilience and money worries will be central to this impact.
"Research from the Institute for Fiscal Studies (IFS)** has already revealed that mothers are 14 per cent more likely to have been furloughed than fathers. This compounds the pre-pandemic gender gap that women are more likely to be in lower paid jobs, working part time or on a career break to raise a family, contributing to the state of their financial wellbeing. So their financial health is likely to suffer the most.
"However, the reality is that very few people, male or female, will have escaped the financial impact of the coronavirus crisis.
"The expected growth in money worries among people is a huge cause for concern. So it's important that employers take considered steps to help improve awareness and financial education with their own employees, in their own workplaces.
"In the current environment, everyone is likely to benefit from some financial education or support on how best to manage their money and to plan for a financially secure future. It's important that people know where they can turn for support.
"Employers have an important role to play when it comes to offering financial education in the workplace. For example, topics like budgeting, managing money and clearing debt could be covered in various formats such as webinars, vlogs and articles or through specific partner providers specialising in these areas.
"A stronger relationship with money will help employees build financial resilience and future proof their finances."
6 financial wellbeing tips for employees
1. Budget, plan and track your spending
Assess your spending, plan your goals and set a budget to meet those goals. Ensure you have the best deals on all of your expenses such as utilities, phone contracts and car insurance. The information you gather at this stage will help you get started but it should be reviewed on a regular basis to ensure you stay on track.
2. If you can, save
Savings are essential to building financial resilience. Does your employer offer a payroll savings scheme? There might be some financial benefits to making the most of what is available through your employer. If you are already doing some saving, review and check that you are saving in the most efficient way for your circumstances.
3. Avoid borrowing if you can
Borrowing is ok if used for the right reasons and as long as the repayments can be met. Avoid short-term, high interest borrowing if possible as this can often just push someone further into debt.
4. Are you entitled to any government support?
Depending on your circumstances you might be eligible for some forms of government support. For example, if you have children you might be able to claim Child Benefit if you aren't already. It's worth checking.
5. Long-term planning
Pensions aren't likely to feature high on the priority list when you are struggling with your financial situation but it's never too early to start saving for the future and most workplaces provide the necessary tools to do this. Everyone is entitled to a workplace pension so take full advantage of the benefits your employer offers, they will help you cultivate a long-term plan to improve your financial wellbeing in the future.
6. Prepare for the unexpected
Preparing for the unexpected could come in the shape of a savings pot or rainy-day fund, or it could be taking out appropriate financial protection such as life insurance, critical illness cover or income protection. Check with your employer first to see if these are available through your workplace. If not speak to a financial adviser who will be able to assess your needs and sort you out with the right products at the right cost for your personal circumstances.
5 ways employers can help improve financial wellbeing in the workplace
1. Provide information and tools about managing financial wellbeing
Signpost financial education, guidance and advice services and provide access to money management tools and apps to help.
2. Remove the stigma – provide manager training
Poor mental health is often related to poor financial wellbeing. Financial wellbeing and mental health are heavily interlinked and both have a stigma attached to them. Employers could help reduce this stigma by providing training to managers to support people with their financial concerns and mental health.
Provide training for managers to better understand the causes and consequences of financial worries and provide the tools to support employees who are struggling.
3. Encourage pension saving habits
Thinking about the future is a key part of financial wellbeing. Encourage employees to make the most of the pension savings available through the workplace. This is one of the simplest ways an employee can save for the future and the action of planning for the future will help reduce fears surrounding their ability to retire comfortably.
4. Reduce the hidden costs of employment
Costs incurred through the workplace can often exacerbate financial worries. Whether it's business expenses or the social expenses of work, it helps for managers to have an awareness of the anxiety this could be causing to employees and find ways to address it.
5. Offer your employees affordable credit through the workplace
While taking on more debt is not generally recommended, employers could offer short term loans or make credit available through payroll, helping employees avoid fees, charges and being taken advantage of by scammers.
References
*Financial Wellbeing report 2. All figures, unless otherwise stated, are from YouGov Plc. Total sample size was 2,000 employees. Fieldwork was undertaken between 5 - 16 December 2019. The survey was carried out online. The figures have been weighted and are representative of British business size.
**Research from Institute of Fiscal Studies (IFS) and the UCL Institute of Education. An online survey, funded by the Nuffield Foundation and fielded between 29 April and 15 May, to capture how 3,500 families with two opposite-gender parents are sharing paid work and domestic responsibilities during the coronavirus pandemic: https://www.ifs.org.uk/publications/14861
Further information
Stephanie Melrose
PR Manager
Aegon UK
Mob: 07740897621
Notes to Editors
In the UK, Aegon offers retirement, workplace savings and protection solutions to over three million customers. Aegon employs around 2000 people in the UK and together with a further 800 people employed by Atos, we serve the needs of our customers. More information: aegon.co.uk
As an international life insurance, pensions and asset management group based in The Hague, Aegon has businesses in over twenty markets in the Americas, Europe and Asia. Aegon companies employ approximately 26,000 people and have millions of customers across the globe. Further information: aegon.com
Figures correct as of November 2019