Five apps that could save you money, time and stress
Aegon Content Team
Monday, 5 July 2021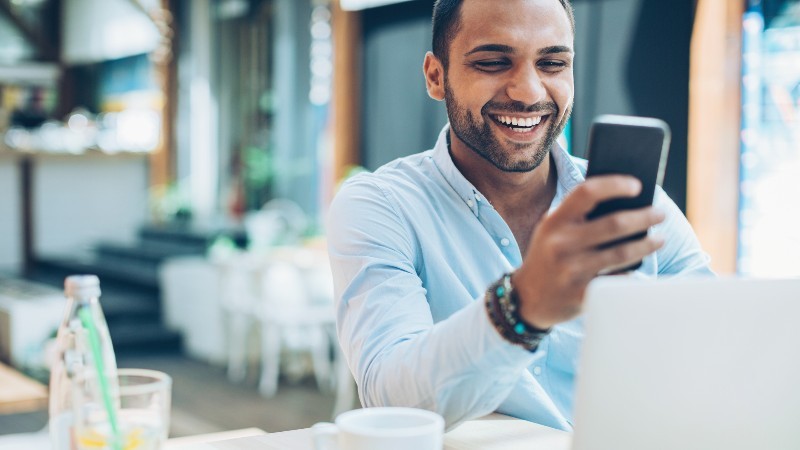 Money management can seem daunting, from the mortgage or rent – to the gas bill and paying off the car loan – there's so much to compare and organise.
Learning how to manage money better could really help with our financial wellbeing – whether that's how to make money, how to save money, or how to get out of debt.
There's a range of apps out there that could help you do this, here are five to check out to get you started.
1. Too Good To Go
Did you know UK households waste 6.6m tonnes of food a year that could have been eaten.1 Not only is this bad for our pockets, but also the planet.
Too Good To Go looks to change that. Its app is a marketplace for surplus food that connects users with businesses offering edible items they would otherwise throw away for a discount.
Customers can get great food at reduced prices, businesses get new diners, and less food gets wasted – everyone wins!
2. Uswitch
Scrolling through comparison sites trying to work out the best deal for your gas and electricity supply and then phoning them up to switch can be a chore. This service does all the leg work for you.
The Uswitch app gives you instant, personalised results on how you can save money on your energy costs. Simply scan the QR code on your gas and electricity bills to get your results. Some energy suppliers offer cheap deals for the first year but then hike prices without telling you. The Uswitch app also alerts you when your deal is coming to an end to let you quickly switch and save.
3. Shpock
Shpock is a marketplace app that lets you list and sell your unwanted items. You can put practically anything up for sale on Shpock from garden furniture to that still-in-its-wrapper pair of socks granny got you for Christmas.
Just snap a photo of the item you no longer want, upload it to the app, and wait for any offers to come in. They say that one person's junk is another person's treasure after all, and you could turn a cluttered garage into a tidy sum.
4. Emma
Emma is one of the many budgeting apps out there. It groups all of your accounts in one place so you can see your income and outgoings – then pinpoints ways you could save money.
For example, it separates out all of your subscriptions so you can see how much you're signed up for, and whether you could save money by cancelling subscriptions you don't use.
Emma also categorises your spending to show what you spend most on, and has a fee tracker that lets you see how much your banks are charging you for your overdrafts or current accounts.
You can set up budgets to limit spending on certain categories, and Emma will notify you if you go over. To help you build up savings the app tells you how much you can afford to put aside each month.
5. Debt Manager / Debt Manager and Tracker
Debts can be expensive, create worry, and can stop us building up savings and planning for the future. These two apps let you keep on top of what you owe, and helps you pay it back.
Debt Manager (iOS) and Debt Manager and Tracker (Android) let you organise and monitor all your repayment commitments in one place. Both apps let you set up payment plans, create calendars to alert you when repayments are due so you can be prepared for them, and track your progress towards becoming debt-free.
This is article is not intended as financial advice. If you would like help to find a financial adviser, visit moneyhelper.org.uk
1 Food Waste Trends Survey 2019 - 2,000 interviews were undertaken in May 2019.