Fighting climate change armed with nothing but a pension
Aegon Investment Team
Thursday, 30 September 2021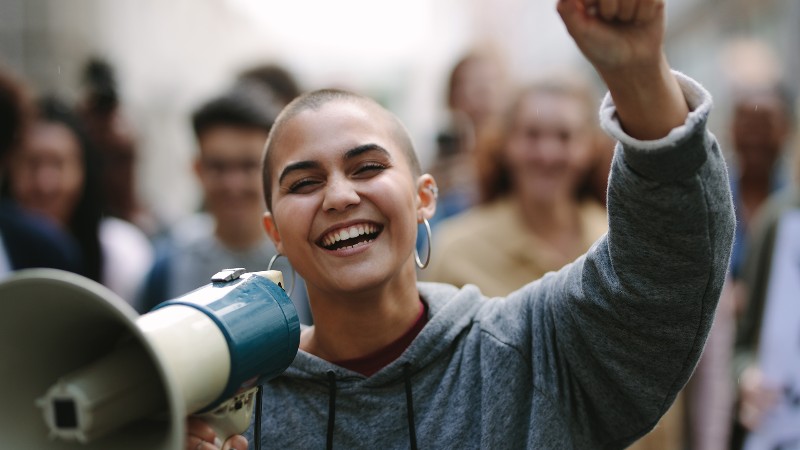 For customers
Making sure your pension and savings are aligned with ambitious climate action is an important way of supporting change, as well as protecting and growing your investments.
None of us can be immune to the mounting evidence of climate change we're seeing across the world in 2021 – with wildfires raging in Siberia, Greece and the United States and devastating floods in Western Europe, India and Henan Province, China. These events not only cause immediate loss of life but can also result in irrevocable damage to ecosystems, which in turn threatens our food supplies.
The scale of what we're all seeing, and its increasing frequency can make you wonder what we can do to combat it. We look to the United Nation's COP 26 conference to provide us with some answers in terms of a collaborative global response, but the size of the problem seems at times overwhelming.
Habits are changing already, partly due to the pandemic, with most of us now recycling, buying local, and considering our carbon footprint in transport and home energy decisions.
But what's clear is that much more needs to be done to tackle this threat to the planet. Large scale investment is needed to create the clean energy and transport solutions of the future, not to mention shifting our food production in a more sustainable direction. And considering how our pension and investments are invested is a step we can all take to work towards that direction. 
How investors can join the fight against climate change
This is where investors, like us, can send a strong signal. Collectively investors own billions in pension and savings products, and they have a say in how that money is invested. They can choose to avoid companies with poor records on environmental practices or workers' rights for example, and instead focus on those that are actively working towards a more sustainable business model.
There's already a shift of money away from carbon-intensive industries like oil and gas towards more sustainable business, and this trend is set to continue. There's also a growing emphasis on being an active owner – or 'stewardship' as it's known in investment circles. Stewardship is a powerful tool that fund managers use to influence corporate behaviour – making investors' money talk on their behalf. They can vote out board directors, and challenge companies on issues such as weak employment practices or poor environmental records. Through stewardship, fund managers can also promote positive changes – such as increased use of renewable energy.
At Aegon, we believe that, over the long term, well-run companies that take social equality and environmental factors into account will outperform those which don't, although there are of course no guarantees. For us, responsible investing isn't a luxury choice, but a necessity to ensure the future health and prosperity not just of our customers but the planet.
Find out more about what responsible investing is and what Aegon's doing in the fight to tackle climate change.
Remember, the value of investments can go down as well as up and isn't guaranteed. The final value of your pension pot when you come to take benefits may be less than has been paid in.