Different approach to investing for men and women during COVID19
Aegon Press Team
Tuesday, 28 April 2020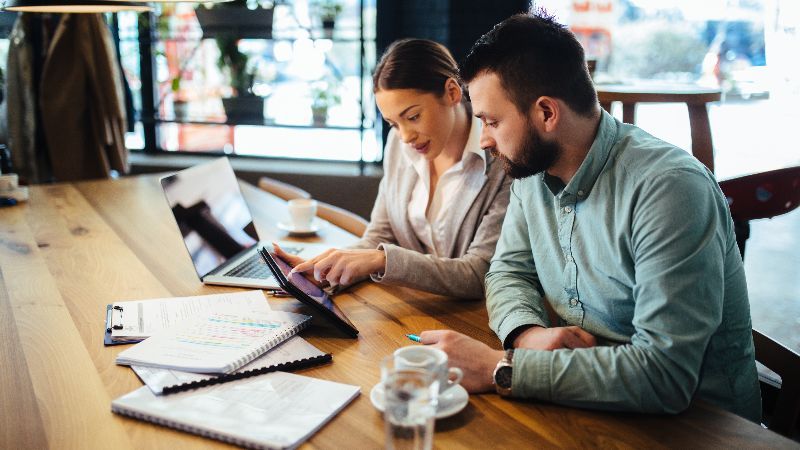 Only a third (33%) of women think now is the right time to invest in their pension compared to 46% of men
52% of women paid attention to the performance of the stock market compared to 68% of men
Only 33% of women checked how their investments had performed compared to 55% of men
Aegon's tracker survey* among 1,100 consumers to explore the reaction of savers and investors to the coronavirus and resulting market volatility has revealed a distinct difference in approach between the sexes.
The survey shows that compared to their male counterparts women are taking less interest and less of a hands on approach when it comes to their pension and long terms savings. It also shows that they are more risk averse with only a third of women thinking now is the time to invest in their pension compared to nearly half of men.
According to the findings men are also taking more of an interest in their savings with 7 out of 10 men following movements in the stock market compared to half of women. This is further highlighted by the significant difference between the number of men checking the performance of their investments compared to women. Only 33% of women checked how their investments had performed compared to 55% of men.
Kate Smith, head of pensions at Aegon, said:
"Women, it is said, pay less attention to short-term market movements and our research shows that this continues to be the case through the current unprecedented market conditions. By contrast, men are said to be more active investors and are more likely to take short term risks to boost their return.
"However, the continuation of women taking a more cautious approach to saving in volatile markets and a more pronounced aversion to risk may contribute to a greater future pension gender gap.
"It's well known that having children or caring responsibilities mean women are more likely than men to take time off from work. And even if time away from the workplace is relatively brief it can have a huge impact on their overall pension savings, which can be compounded by a part time return to work.
"By the time they return to work, women lag behind their male peers in both income and retirement savings, making it difficult to catch up and those returning on a reduced hours basis will find increasing pension contributions extremely challenging.
"Ultimately, women's more cautious approach to how their pension contributions are invested, means following the current crisis they may be less likely to benefit from any bounce back in financial markets."
References
*The 1,100 respondents who took part in this study were recruited through Aegon's customer and consumer panels. Fieldwork was undertaken in March 2020
Notes to Editors
In the UK, Aegon offers retirement, workplace savings and protection solutions to over three million customers. Aegon employs around 2000 people in the UK and together with a further 800 people employed by Atos, we serve the needs of our customers. More information:

aegon.co.uk
As an international life insurance, pensions and asset management group based in The Hague, Aegon has businesses in over twenty markets in the Americas, Europe and Asia. Aegon companies employ approximately 26,000 people and have millions of customers across the globe. Further information:

aegon.com
Figures correct as of November 2019