Default fund assets in ESG reach £10 billion
Tim Orton, Managing Director of Investment Solutions
Friday, 30 July 2021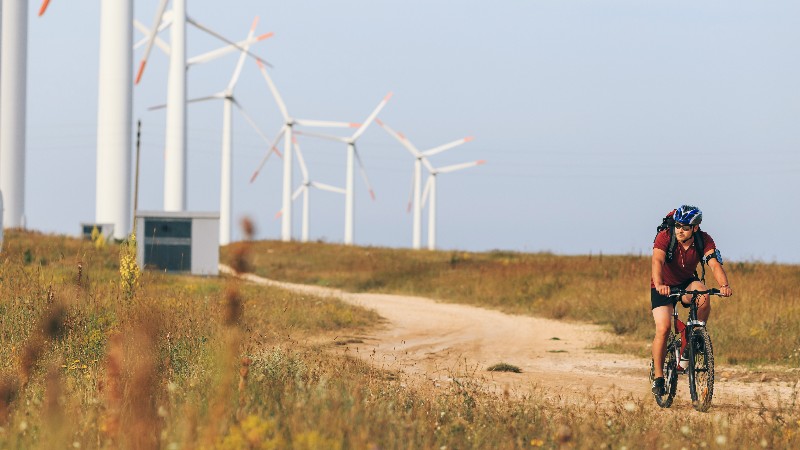 For intermediaries and employers only
I'm delighted to confirm that we have now transitioned over £10 billion in our workplace default funds into ESG strategies.
We are also now able to strengthen our commitment to bringing carbon emissions in our default funds down. At the start of this year, we announced a commitment to making these funds net zero by 2050, alongside an ambition to achieve a 50% reduction in emissions by 2030 (as recommended by the Intergovernmental Panel on Climate Change). Work on the project has progressed at pace and we are now firmly committed to a 50% reduction by 2030.
As a result of the changes, Aegon's TargetPlan LifePath default funds now have 75% of assets for growth-stage savers invested in ESG-screened and optimised index funds from BlackRock1. These funds integrate key factors, bringing improved ESG scores and a lower portfolio carbon footprint, while exhibiting risk and return characteristics similar to those of the equivalent non-ESG index.
Key Workplace ARC default funds, including the in-house Aegon Workplace Default fund, now also have a growth-stage allocation of around 30% to ESG-oriented funds. Specifically, they are invested in the HSBC Developed World Sustainable Equity Index fund, which targets a 20% increase in ESG ratings, a 50% reduction in carbon-emissions intensity, and 50% reduction in fossil fuel reserves intensity2.
Aegon's approach is to ensure that where changes are made to increase ESG allocations, these are done in a way that manages exposure to climate risk within the existing fund objectives, while maintaining the overall level of risk and return that the customer is expecting.
The action we're taking will help us meet our commitments to our customers who increasingly want to know that their money is invested in climate friendly and sustainable way. The approach we've taken helps reduce climate risk while continuing to offer savers an effective way to grow their money over the long-term.
The value of an investment can fall as well as rise and isn't guaranteed. The final value of a member's pension pot when they come to take benefits may be less than has been paid in. Please refer to fund factsheets for full fund details and fund-specific risks.
If you'd like to know more about Aegon's ESG credentials, please get in touch with your Aegon contact or visit our investment web pages – ARC platform or Aegon Platform.
Sources:
1As at 19 July 2021. Based on current assumptions on LifePath UK assets under management of around £8.5 billion. For illustrative purposes only. Actual allocations and implementation may change. Those closer to retirement will have a lower allocation to ESG strategies.
2The fund uses the FTSE Russell ESG Score, which is based on an assessment of 7,200 securities in 47 markets. Carbon emissions and fossil fuel reserve targets are relative to the FTSE Developed World Index.