Aegon personalised pension video summaries scoop award for innovation
Aegon Press Team
Tuesday, 26 May 2020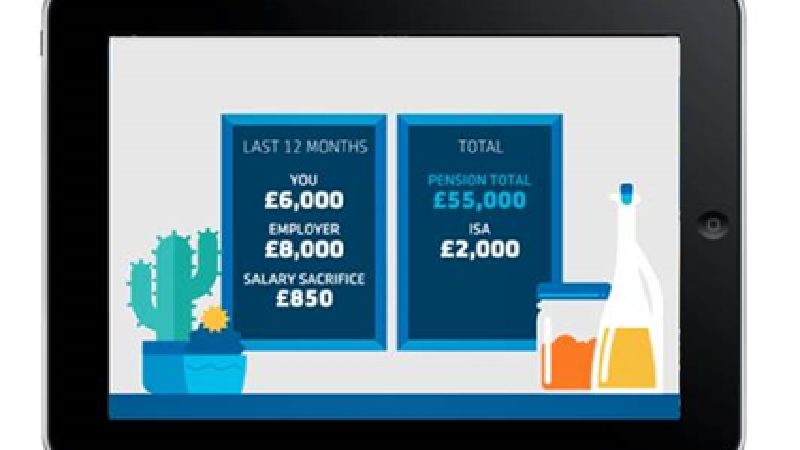 Follows recent research* by NextWealth showing Aegon as one of the leading providers in the adoption of digital processes and the use of esignatures
This year's Financial Services Forum Product and Service Innovation Awards recognised Aegon's video summaries with top spot in the Marketing and Communication category.
The animated video pension summaries have transformed the average pension communication for members of Aegon's workplace pensions. They feature real time pension information such as fund values and contributions levels in a 3 minute video summary which provide members with a timely picture of their retirement savings position.
An example of the videos can be found here, with further examples found below.
It is available to access online at any time but is also delivered by email ahead of the paper statement that is linked to a member's renewal date. The film was built and developed using a matrix of data and gamification techniques. It also uses the latest behavioural science insights to shape the design, language, sounds and features to ensure people are fully engaged.
It contains 10 sections that are completely personal to the member and references lifestyle targets rather than setting retirement goals. These include age, value and investment status. There are more than 3 million unique script and scene variations.
Digital pension summaries are just one of many ways in which Aegon is adapting its proposition and communication to meet and exceed customer expectations. This most recent award follows recognition in a report* by NextWealth that showed Aegon as one of the leading providers in the adoption of digital processes and the use of esignatures.
The analysis by NextWealth looked at 85 processes across 20 platforms to benchmark adoption of digital processes and the use of esignatures.
Mark Till, Managing Director, Digital Solutions at Aegon, comments:
"Digital communications are creating opportunities to engage people in ways few would have thought possible just a few years ago. Through clever use of customer data, we have been able to personalise communications in a way that really cuts through and which spells out how people can make the most of their finances. Video summaries are a great example of the type of innovation we are deploying across our business seeking to work in partnership with employers and advisers to transform the customer experience. We are at the beginning of this journey and have a number of exciting developments planned which we believe will transform the financial wellbeing of the UK.
Here are some example video summaries:
References
*According to Platform benchmarking research into document submission and e-signatures carried out by NextWealth in April 2020.
Further information
Stephanie Melrose
PR Manager
Aegon UK
Tel: 0131 549 6743
Mob: 07740897621
Notes to Editors
In the UK, Aegon offers retirement, workplace savings and protection solutions to over three million customers. Aegon employs around 2000 people in the UK and together with a further 800 people employed by Atos, we serve the needs of our customers. More information: aegon.co.uk
As an international life insurance, pensions and asset management group based in The Hague, Aegon has businesses in over twenty markets in the Americas, Europe and Asia. Aegon companies employ approximately 26,000 people and have millions of customers across the globe. Further information: aegon.com
Figures correct as of November 2019