5 key marketing trends for financial advisers in 2022
Aegon Content Team
Wednesday, 2 March 2022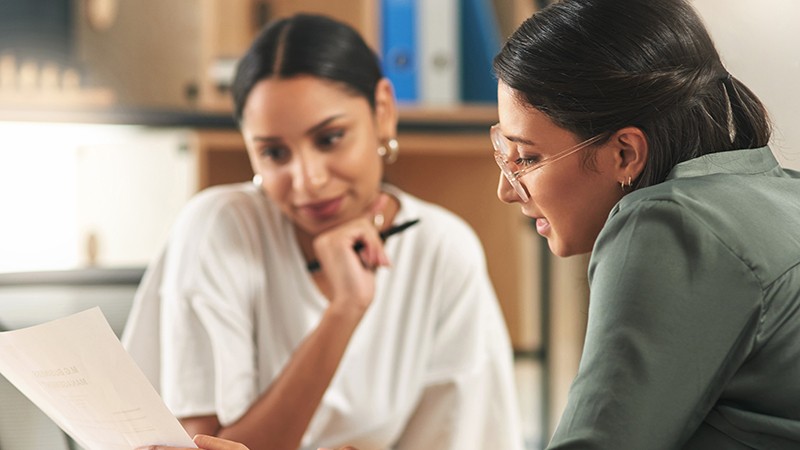 For financial advisers only
6 minutes read
Many people have turned to financial advisers for help as a result of the pandemic1, and with escalating costs further impacting household finances in 20222, the trend is likely to continue.
Despite this demand for financial advice – innovations in marketing techniques, as well as lockdowns and remote working – have added complexity to reaching new and existing customers. However, implementing a robust marketing plan can help, and here are five strategies to consider.
1.Personalise the message
71% of consumers expect companies to deliver personalised interactions3.
One way of doing this is to divide your customers into groups (referred to as customer segmentation) and then tailor the messaging accordingly. The groups can be based on a range of characteristics, including age, occupation, family status and financial situation – such as homeownership.
You will then build a customer profile of each group by thinking about their interests and needs, what their priorities are, their financial wealth and what products might be most suitable for them.
Keeping this profile in mind, as you develop your marketing plan, will enable you to adjust your marketing strategy to target potential customers, and to address their real concerns and priorities. You'll then grasp a really good understanding of your customer base and start to tailor your marketing message to each customer group.
2.Explore new marketing channels
Post, phone and email are traditional marketing channels but webinars and social media have gained prominence in recent years. The channel you choose, will depend on what your end goal is. 
If your goal is customer acquisition – using a different marketing channel might help you reach new audiences. For example, if you currently use flyers to reach new business, try using social media to target a different demographic. But if you're looking to increase engagement – tailoring your messaging to the customer's profile you've created, may be enough.
Each channel will require a different communication strategy, whether it's how often you use it or the type of content you share. If you decide to explore different channels, it's important to present a consistent personality. Your tone of voice and value proposition should be clear and constant at every consumer touchpoint.
What do these terms mean?
Value proposition – a simple statement which states why a customer would choose your product or service.
Touchpoint – is the methods in which a consumer interacts with your business throughout their customer journey. For example, they see an ad on social media and click on the ad to visit your website, they'll then explore your website and may contact you for more information.
Tone of voice – is how your company sounds in your communications. Top tip – words can work wonders when it comes to convincing, supporting and engaging with your target audience. It's often the way something is said that creates a certain feeling and this is down to your tone of voice and language used.
Once you've chosen your marketing channels, it's crucial to measure the channel's performance and the content delivered. This will help you identify what's working well and where adjustments are required to improve your reach and engagement. There are plenty of analytic tools available such as Google Analytics, MOZ and Hootsuite. 
3.Host a virtual event
Virtual events became a vital way to communicate with customers when lockdowns and remote working made face-to-face meetings impossible. They can reach a wider audience, it's more convenient as people can access the event anywhere, and at any time afterwards – it can also save costs for your business.
So where to start? You may want to start reviewing what your competitors are doing. This will help inform what formats would work best for you and how much engagement you can expect to see. Remember – refer back to your customer profiles, as this will help to determine the best course of action.
When it comes to hosting your own event, preparation is key. That might include outlining everything you want to say in a presentation or doing a practice run with colleagues. You can also start with a style you're already comfortable with and then build on it based on the feedback you receive from your customers. As virtual events can make it more difficult to interact with your audience – as you're looking at a screen – think of ways to encourage them to engage, by asking them questions or creating breakout rooms.
Receiving feedback after the event is also valuable to determine what went well and where improvements are required for future events. You should also signpost attendees to next steps such as, reaching out for more information, sharing upcoming events which may be of interest to them or even offering a free fact-finding session.
4.Consider a free taster session for potential clients
It might seem counterintuitive to freely share advice that you'd normally charge for, but it can be a great way to demonstrate your expertise and build trust with potential customers. It can also offer them an insight into what it would be like to work with you – making your business the one they think of when they're ready for tailored financial advice.
It's a fine balance to strike – you need to convince potential customers that what you offer is valuable, without devaluing your service by offering too many free sessions. A good way to approach this is to focus on a common concern. During a webinar, for example, discuss the problem and then explain why you're best placed to solve it. Alternatively, you could implement a referral scheme by offering a free or reduced-rate consultation when an existing client refers a potential client to you.
5.Integrate video into your strategy
Video can be an easier way for people to digest text and it can also be a welcome break from reading masses of information such as articles, infographics and emails.
Like any other marketing strategy, the target audience and your objectives are important to consider. Both of these can affect where you distribute your video, the content you deliver, the tone of voice and the length. For example, if you're targeting a younger audience, a snappier clip with one or two key points on TikTok can be more engaging and shareable than a longer webinar on LinkedIn.
It's all about getting the right message across and this is where content marketing comes into play. Some hints and tips to consider:
Think about your target audience and what they're interested in – referring back to your customer profiles.
Use emotional and personal connections – tailoring messages back to your customers interests and talking about latest hot topics in the market and in the news.
Use multiple platforms to share your message – to increase your reach and engagement with multiple audiences.
The quantity and quality of your content – visual content is a welcome break from written content.
Get started on marketing your business
You're uniquely placed to understand the pressures and motivations of your customers' lives as a financial adviser. It's the kind of intimate consumer knowledge that many businesses in other industries want but find hard to attain. Add innovative marketing techniques to this knowledge, and you could drive success by reaching new customers and deepening connections with existing ones.
Find out more by reading our marketing your business guide.
You can read more articles like this on our Fresh Perspectives hub.  
Sources:
1. Demand for advice rises as not all investors go it alone. Data source, Financial Times, September 2021.
2. Energy prices and their effect on households. Data source, Office for National Statistics, February 2022.
3. The value of getting personalisation right—or wrong—is multiplying. Data source, Nidhi Arora, Daniel Ensslen, Lars Fiedler et al., McKinsey & Company, November 2021.