The advice industry is changing. Face to face meetings with clients are moving online due to changes in technology, and financial wellbeing has also come into the mix. As people are living longer lives, it's about helping clients with their finances whilst addressing what brings them joy and purpose. 
In 2022, we updated our financial wellbeing index with new research and insights and gathered feedback from our study in partnership with Research in Finance. Here, we showcase why financial wellbeing matters and the benefits it can bring to your business and your clients. 
The value proposition for advisers is changing 
Typically, an adviser's business model is made up of three areas – 'alpha-focused' performance, asset allocation and costs. 
And traditionally, an adviser practising these elements would add value by picking investment strategies that outperform the market, make use of long-term financial market characteristics to fulfil a client's life goals (usually to get them to retirement), and compound costs to provide cost-effective financial solutions. 
However, there are a few challenges with this approach. Firstly, it's hard to beat the market.  Then, there's the introduction of lifestyling funds, DIY investing, and robo-advisers that make competitive costs and distinctive asset allocation harder to achieve. 
Adapting with the advice market 
The pandemic resulted in a surge of people relying on technology to connect with one another. This behaviour is here to stay, as video calls are an increasingly popular way to interact with businesses and remain in a professional environment in the comfort of your own home. 
So it's no surprise robo-advisers and DIY platforms are on the rise. Although they're not personalised, they're providing cheaper, clever and automated solutions especially for the younger generation – your future clients. 
People are also living longer, happier and healthier lives – or 100-year lives as Lynda Gratton and Andrew Scott call it. This trend is encouraging people to hone in on their deeper motivations in life – such as evaluating if their career is fulfilling, understanding what they want to get out life and considering how these thoughts, transition in the next 5, 10, 20 years. 
The shift towards making your clients happier, not just wealthier 
There are a number of initiatives breaking through the industry, emphasising the importance of financial wellbeing for advisers and highlighting the need to make clients happier, not just wealthier. What all the initiatives agree on, is that:  
The traditional alpha proposition needs adapting. Advice is about more than functional aspects and products/knowledge. 


Advisers should concentrate on 'unique human' skills – building trust, identifying intrinsic motivations (what people want and do for themselves) and tuning in to these skills, instead of the noise in the market.  


It's important to better understand people's behaviours and mindset.  
We know advisers are well equipped to assess and help with client's money and assets. However, we found advisers are less willing to address their client's mindset about money.  
As we expect, people with an ongoing relationship with a financial adviser scored more money points (for example, higher incomes, higher amount of savings and more wealth) versus those who have never used an adviser. 
But there's room for improvement on the mindset side – the gap was narrower between people who had an adviser compared to those without. This highlights an opportunity for advisers to improve financial wellbeing by addressing their client's mindset. 
How financial wellbeing benefits your business 
Focusing on your clients' wellbeing is likely to forge a better relationship, increase loyalty and drive business to you. 
Getting to know your client on a deeper level – their hopes, fears, blockers and opportunities – could help you build stronger relationships with them whilst establishing client retention. And that's backed up by research, we found 31% of wellbeing-focused advisers claim over half of their clients have introduced someone else compared to 20% of performance-focused advisers.¹ 
A financial planner also shared with us some direct feedback on the impact on profitability of switching to a financial wellbeing agenda: 'It also strengthens the sustainability of the firm because if those people are happy, they are going to stay and they are going to introduce new customers who are dealt with in the same way'. 
The same research found wellbeing-focused advisers had a more positive outlook for the advice sector over the next five years compared to performance-driven advisers. Now there's a reason for that – wellbeing-focused advisers feel their approach means they're in a more resilient position to fend off wider competition and report higher profit margins (43%) compared to performance-focused advisers (35%). 
These are only some of the benefits financial wellbeing can bring to your business. Financial wellbeing can help your business stand out, attract and retain clients whilst bringing a more positive outlook for the financial advice industry. 
Why does financial wellbeing matter to your clients? 
Our financial wellbeing index found that we all need a combination of money and mindset building blocks to build financial wellbeing. 
Addressing the mindset building blocks includes exploring what brings your client happiness, asking them how they envision their future self, creating a financial plan together, encouraging them to focus on their own situation and stop comparing their situation to others and helping them prepare for the long-term.   
Whilst working through the building blocks – your clients should think about what brings them joy and purpose, both now and in the future. This will help you both identify what really matters to them. 
Ultimately, it's about trying to help your client become an 'all-rounder'. These people are financially comfortable and can enjoy life now – whilst planning for their future. The all-rounders balance the importance of money and mindset well and are ready for what the future holds. 
Small steps to start addressing your client's mindset 
1. Use the term financial wellbeing 
Financial wellbeing isn't a term you need to shy away from using in your communications or meetings with clients. Our research found that everyone's idea of financial wellbeing is different, but they all seem to have immediate, positive associations with the term. 
2. Understand your client's intentions/goals 
At your initial meeting you could try to focus less on the specific products or investments your client has, or your experience in maximising wealth. Instead try:  
Discussing why they reached out to you in the first place? 

Understanding their aspirations, values and long-term goals. 
Considering how you've given other clients more of their own time back, more money, more peace of mind. 

Addressing their mindset using the mindset building blocks from our financial wellbeing index.  
You can even use our How happy do you want to be? template to start the conversation. 
3. What brings your client joy and purpose 
Behavioural scientist Paul Dolan, at London School of Economics, argues that true happiness is a roughly even number of (big or small) experiences that give us joy and purpose in everyday life.² For advisers, drilling down into the experiences that bring clients joy and purpose can help identify what they need to build long-term plans. 
It can help your clients understand what motivates and matters to them, helping build a clearer idea of what they want their life to look – now and in the future. 
Tools to support you 
Our in-depth digital flipbook explores our research even further and provides clients with recommendations to help them think and act positively about their future –  going deeper than budgeting tools and savings rules and shows how financial wellbeing is possible for everyone. 
We've also created our summary of our insight into the nation's financial wellbeing – just for advisers and employers.
Plus our financial wellbeing tool and Picture your best life tool can help your clients identify areas of their financial wellbeing you can work on together.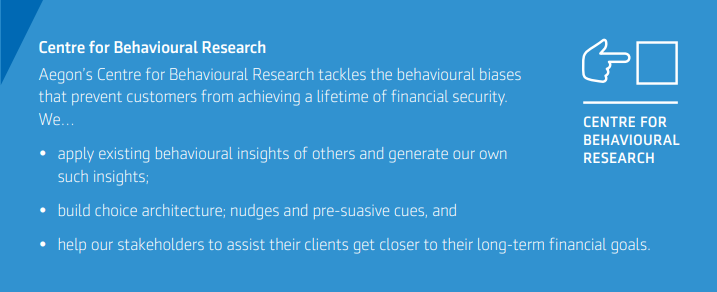 Research in Finance, Aegon Financial Wellbeing Research, unpublished, February 2022.
Happiness is experiences of pleasure and purpose over time. Data source, London School of Economics blog, August 2014.